BF1 INFO
EDIT 9/26/2017
There is no way to search for Battlefield 1 Platoons via the web or the companion app - it must be done IN GAME. Once at the main menu navigate all the way to the left side a side window should appear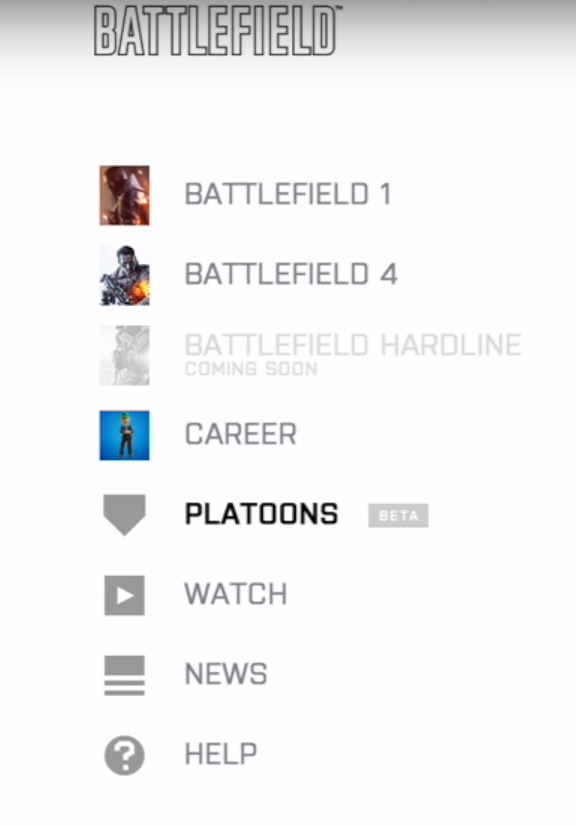 Select Platoons then RB to go to 'Find Platoon'

Search for 'Over 30 Clan'

If anyone on your friends list is currently in a platoon it will show up in this screen as well. Once you found the clan hit 'Y' or Triangle to apply.

After you apply be sure to post here that you're waiting on approval!
EDIT 6/19/2017 Battlefield 1 has finally implemented platoons in-game. At the main menu of the game you can press circle (PS4) or B I'm assuming on XB1 to bring up a side menu, scroll down to Platoons, in the next menu RB to 'search' and try looking for 'over 30 clan' On PS4 I should be listed as the owner (aXBlackDeathXa) of the platoon. On Xbox contact T Nitti or Bluehouse. Once you're in the platoon don't forget to 'represent' it - details on how to represent below.
https://youtu.be/SN_BMyKvle8?t=2m42s
Full details about BF1 platoons here:
BF4 INFO:
http://battlelog.bat...16824516494001/
Since we don't check the platoon info on Battlelog that often if you request membership (on Battlelog) please also mention your request here to ensure its seen.
How to change your BF4 clan tag
1) Got to http://battlelog.battlefield.com/bf4/ and login using your Origin ID
2) In the upper-right corner, hover over your username and click "Settings" from the dropdown
3) Once that page loads, click on the "Soldiers" tab
4) Goto the "Tag" column, type in o30c and hit the "Save" button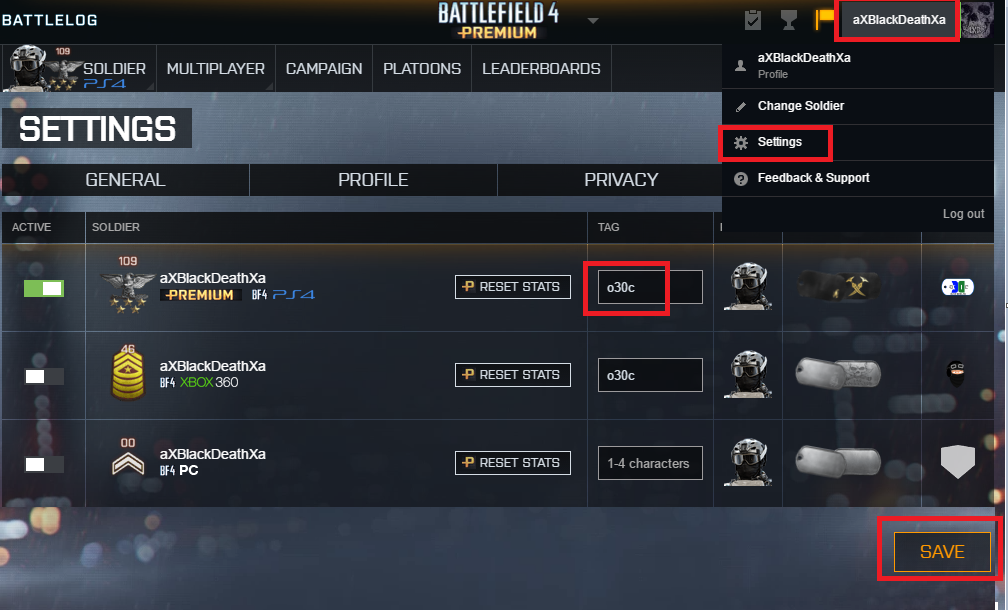 Add our emblem to your BF1 account / gallery (Thanks T Nitti)
How to check what platoon(s) you are part of.