First of all welcome to the Over 30 Clan.

About Us:
The Over 30 Clan is an online gaming community for like minded adults who like to "PTFO" (play the F#$ing objective). If you're sick of dealing with loud mouth brats in your lobbies or terrible teammates who refuse to play the objective then you've come to the right place my friend! We have hundreds of members who span the globe playing on all sorts of mediums (Xbox, Playstation, and PC). We specialize in Call of Duty, Battlefield, and Destiny however we have numerous folks who play many other genres. This community is a 501c non profit and operates based on my personal out of pocket expense as well as donations from the community.

Rules:
1) We have very few rules here but one we typically stick by is the sole premise of the clan name. You need to be 30 years or older to be a member. Albeit exceptions have been known to happen so don't give up hopes just yet. The community as a whole has the opportunity to vote in or out every applicant. If you display maturity, have a referral, and/or show a willingness to contribute exception can happen.

2) You need to PTFO. I feel its safe to say EVERYONE is here for this very reason. Now don't get the wrong idea we're not MLG try hards. We like to work as a team and we like to win. However winning isn't everything. We've been known for various bouts of asshattery and clusterfuckery (like winning COD Dom matches running only riot shields and RPGs).

3) Respect your fellow 30. This goes without saying the golden rule applies. Treat people how you expect to be treated. At anytime if you have an issue or concern feel free to contact me directly. I will do everything in my power to resolve the issue fairly and discretely.

4) Lastly and most importantly - HAVE FUN!

*** If you were just approved you can jump to the bottom of this post and continue reading. ***
How to join: (if you're already an approved member jump to the bottom)

** NEW ** 11/30/2016 Tutorial Video explaining the steps below
If you haven't done so already you need create an account and apply. To do this simply click 'Create Account' near the top of the page.





Be sure to fill out all the required fields denoted with an asterisk. Also ensure to read and accept the terms of use and enter verify your age by entering your birthday. Be sure to click CREATE ACCOUNT and NOT Continue.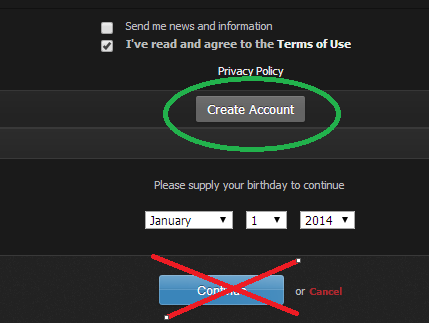 If successful you'll be brought to the main page - be sure to scroll down - you should see a message stating your account / email needs to be confirmed.





Check the email you registered with - be sure to check your spam folder. Typically this email is sent instantly. You'll need to click the activation link before you can sign into the forum.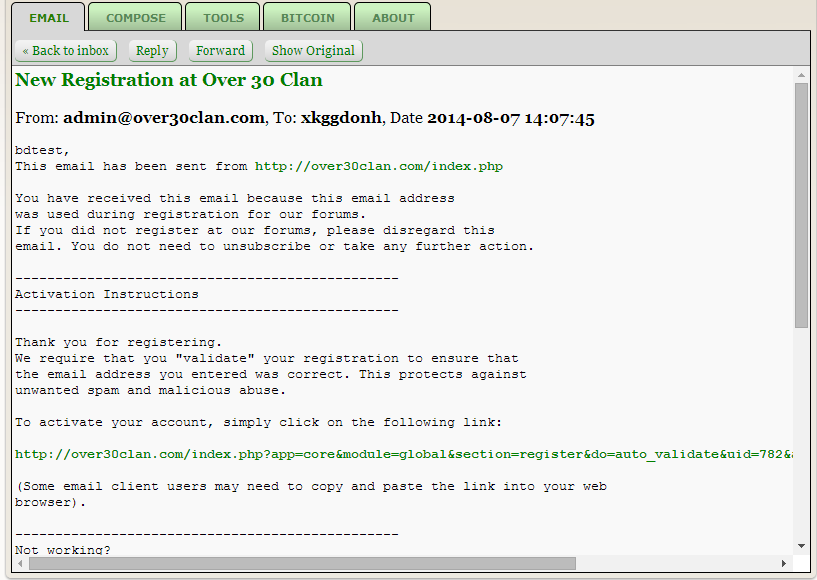 Once you click the activation link you will be directed to a confirmation page. Be sure to scroll down you should see a message similar to this.





At this point you should be able to sign into the forum. Please note this does NOT mean you've been approved to be a clan member. Now you need to submit an application.

Scroll back to the top of the page and click 'Apply'





To apply to the clan click 'Apply Now!' under the group named 'Members'.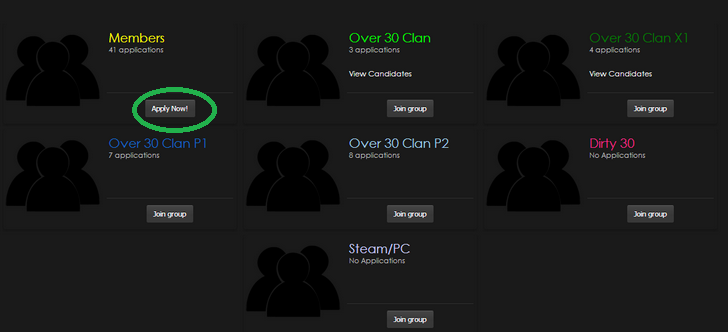 Fill it out to the best of your ability - the more information about yourself the better - tell us what you like to play, how you got started playing video games, or what other hobbies you may have. If you know a current clan member or have played with one be sure to note who it was. Click submit at the bottom.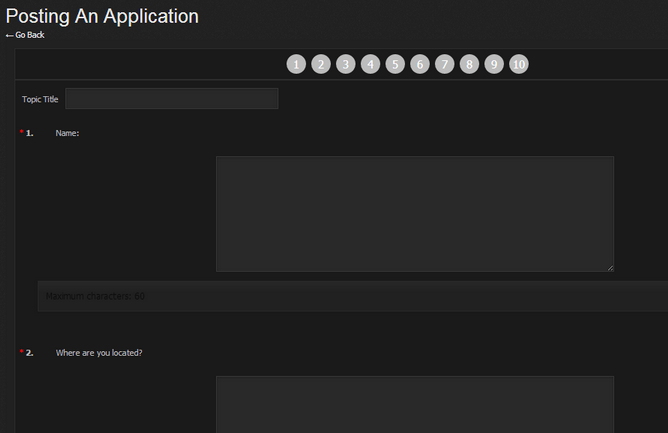 Now you wait. We typically take a few days to review and vote on each application as a community. In the meantime feel free to participate on the forum. Post an intro thread or join some other previously started topics. Essentially start getting to know this new community you joined. Feel free to start adding folks to your friends list. When doing so just be sure to mention in the friend request that you're new to the 30.

If you were NOT approved for whatever reason you are still free to participate on the forum (assuming you're not causing trouble).

If you ARE approved you can now participate in our community. There are some special portions of the site that are reserved for admins, mods, and/or donors. You may be granted access to these areas if you've proven yourself trustworthy. Upon acceptance you will be placed into appropriate usergroups based on the consoles / platforms you mentioned in your application. At anytime if you need these updated please see this thread...

http://over30clan.co...t/?hl=usergroup


So you're in the clan - now what?
Read this to see who's managing in-game clans, platoons, etc. and to get invites. This thread will also address the most frequently asked questions.
http://over30clan.co...-clan-now-what/